Regular price
Rs.3,499.00 PKR
Regular price
Rs.4,550.00 PKR
Sale price
Rs.3,499.00 PKR
Unit price
per
Sale
Sold out
Introducing our high-performance 50 Watt LED Floodlights, designed to deliver exceptional brightness for outdoor applications. With a robust metallic body and a sleek design, these floodlights offer wide light dispersion, ensuring optimal illumination in any setting. These compact waterproof LED floodlights are specifically crafted for outdoor use, providing customizable lighting solutions for various locations such as homes, hotels, halls, marketplaces, gardens, landscapes, advertisement billboards, and construction sites. 
Key Features of our 50 Watt LED Floodlights:

Maximum Brightness: Our 50-watt LED Floodlights provide superior brightness, illuminating outdoor areas with outstanding luminosity. Experience enhanced visibility and improved safety in your surroundings.
Durable and Stylish Design: Built with a sturdy metallic body, our floodlights are designed to withstand outdoor conditions while maintaining an attractive appearance. The sleek design ensures seamless integration with any architectural style.
Wide Light Dispersion: Enjoy wide light dispersion that covers a larger area, providing comprehensive illumination. This feature is particularly beneficial for open spaces and large outdoor locations.
Customizable Lighting: Our LED floodlights offer customizable lighting options, allowing you to adjust the direction, angle, and intensity of the light to suit your specific requirements. Create the perfect ambiance and lighting effects for your outdoor spaces.
Versatile Applications: Suitable for a wide range of outdoor settings, our 50 Watt LED Floodlights are ideal for illuminating homes, hotels, halls, marketplaces, gardens, landscapes, advertisement billboards, and construction sites. Illuminate your surroundings with precision and efficiency.
Energy Efficient: Our LED floodlights are designed with energy efficiency in mind, ensuring optimal performance while minimizing power consumption. Enjoy significant energy savings compared to traditional floodlights without compromising on brightness.
In addition to our 50 Watt LED Floodlights, we also offer a range of options to meet your specific lighting needs. Explore our collection of 100-watt LED floodlights for even greater luminosity and coverage. 
Share
View full details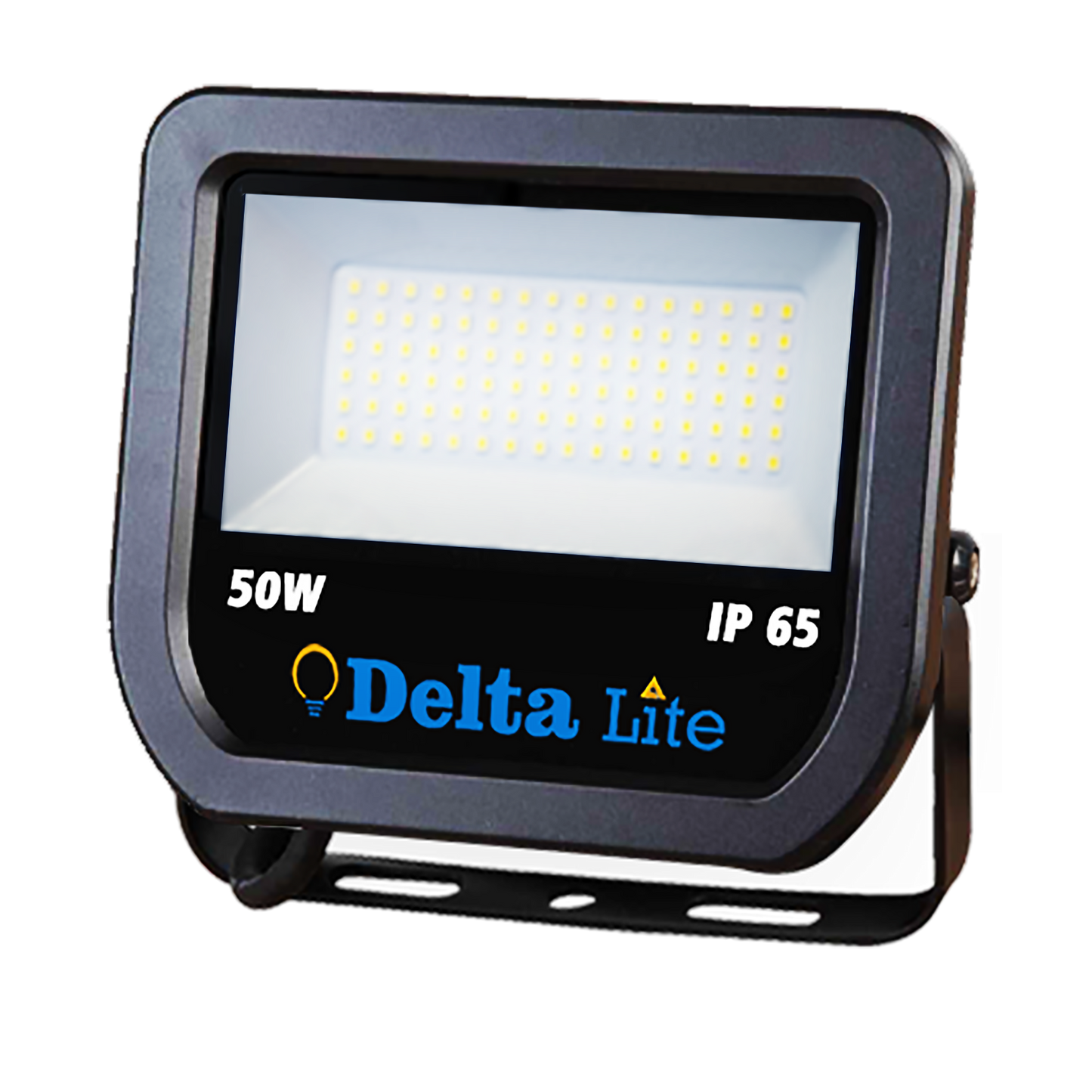 Good Stuff
I ordered from Delta lite good service prompt delivery and good product
لائٹ
لائٹ تو سب اچھی ہے لیکن پیکگ بہت خراب ہے
میری لائٹ جب مجھے رسیو ہوی ہے وہ ٹوٹی ہوئی تھی
Good Stuff
I ordered from Delta lite good service prompt delivery and good product
لائٹ
لائٹ تو سب اچھی ہے لیکن پیکگ بہت خراب ہے
میری لائٹ جب مجھے رسیو ہوی ہے وہ ٹوٹی ہوئی تھی